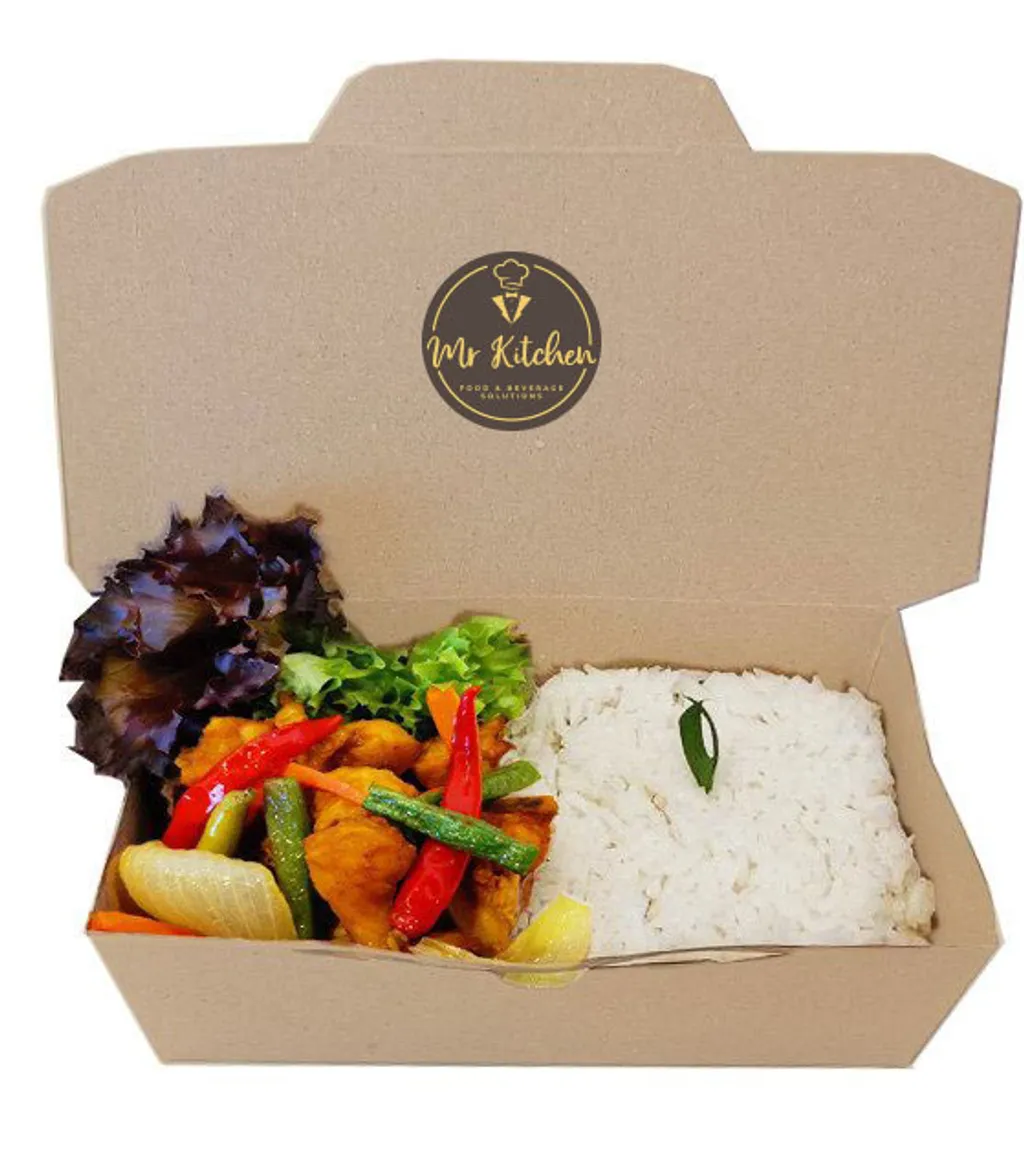 TUMERIC FRIED CHICKEN (AYAM GORENG KUNYIT)
Hidangan kegemaran ramai, simpel dan sedap, ayamnya digoreng dengan perapan kunyit hingga sebati dan dicampur bawang, lobak, cili-api dan kacang panjang. Dihidangkan bersama nasi beras wangi.

An all-time-favourite dish, simple and tasty, the chicken is fried with turmeric until well mixed with sauted onions, carrots, birds-eye chili and long beans. Served with white fragrant rice.